Monday, October 18th, 2010
利尻昆布漁
今年は天候に恵まれず、昆布漁が少なかった。
7月中旬から始まった昆布漁。
海が凪ぎても、雨・霧。
晴れても時化る海。
晴天と凪の組み合わせが少なかった。
明日は昆布採りになるかも、で、朝3時頃から起きている漁師。
昆布かウニ漁かは、朝に決まる。
天気予報しながら、昆布の製品化で夜遅くまで作業。
夏は、体力と気合との勝負と、漁師が言っていた。
Harvesting Konbu.   (Photo by E. Nishiya.)
Every autumn the strong winds and the ocean waves bring "Rishiri konbu" to the shores. The competition among the fishermen (and fisherwomen) is fierce.
You've got to gather better and more konbu than the others!
The hearty men and women of Rishiri go out to the ocean and to the beaches,
oblivious to the blustery fall weather.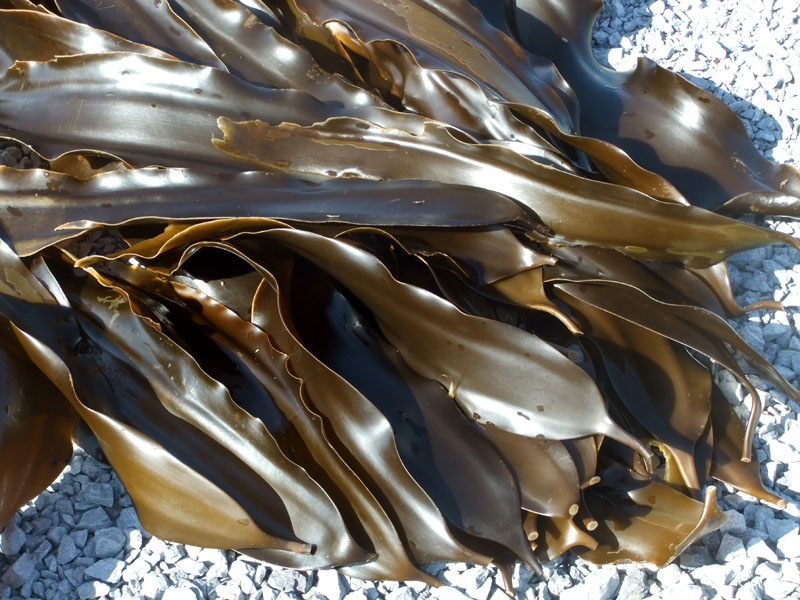 Rishiri Island konbu is reputed to be the best-tasting konbu in Japan!