Thursday, October 13th, 2011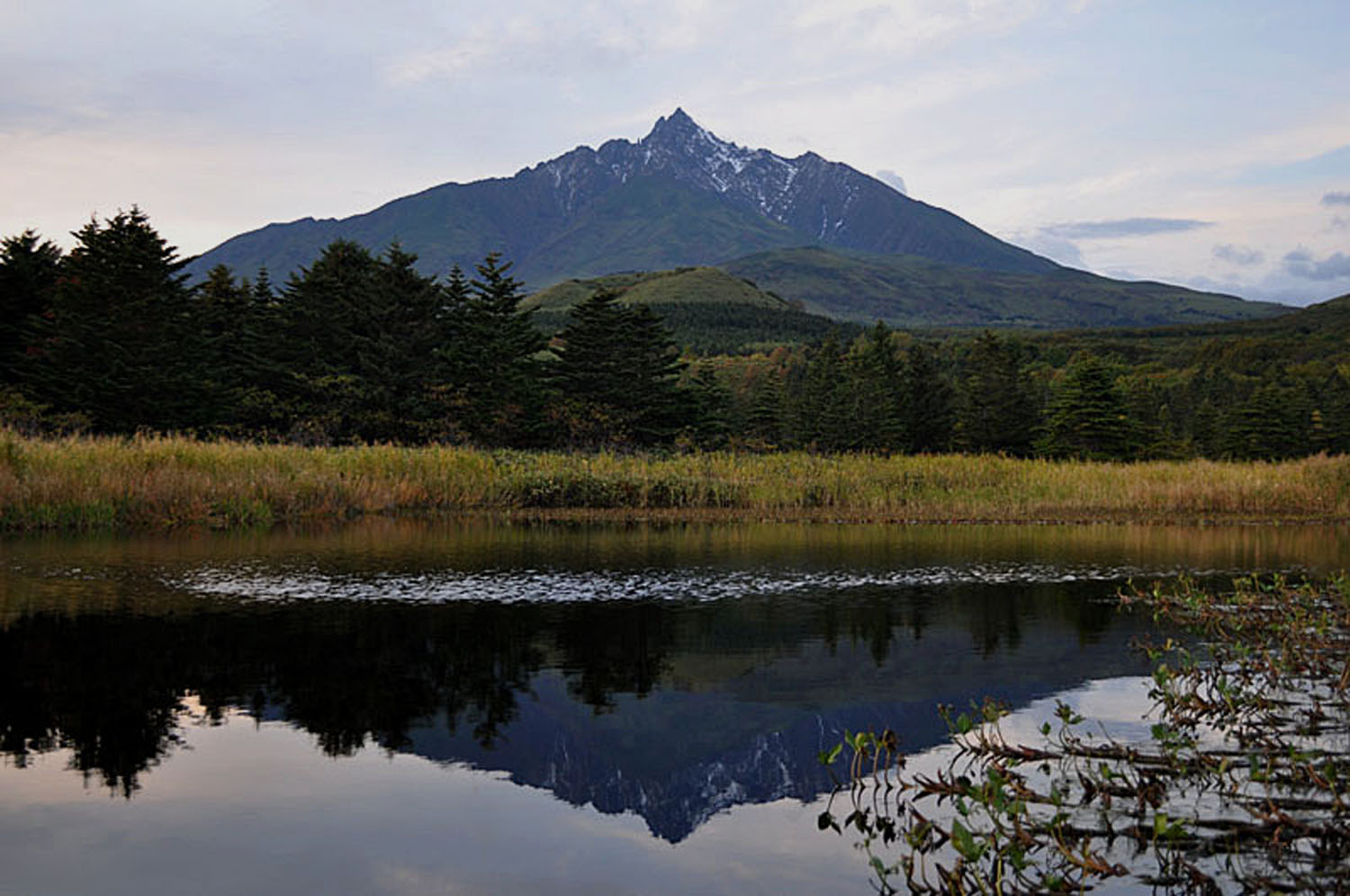 秋の森。
野の花たちや草が枯れる秋は森の中に入りやすくなる。
ツバメオモトの青い実をたくさんみつけた。
夕方、曇り空でもメヌショロ沼に利尻山が映った。
秋晴れの日。
利尻山頂がきれいに見えたこと。
岩場のウミウは陽射しで日向ぼっこしていた。
The forest in autumn …
It gets easier to walk into the forest when the flowers and the weeds have withered;
I found a lot of tsubame-omote there having blue fruit/seeds.
In the early evening, despite the cloudy sky, Mt. Rishiri reflected on Lake Nushoro.
Under the autumn sky the top of Mt. Rishiri could be clearly seen as the Sea- cormorants basked in the last rays of sun on the rocky shores.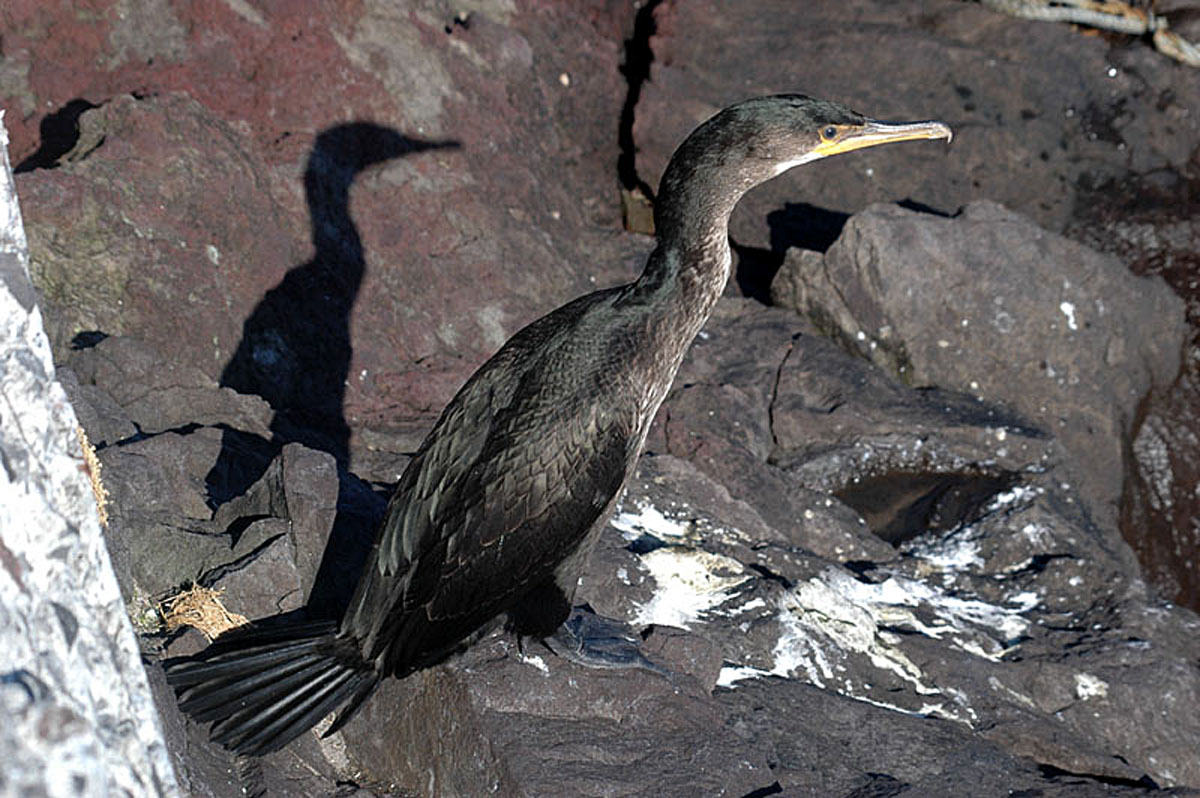 tsubame-omoto [ 'blue-fruit-plant' ] –  Japanese Wood Lily – Clintonia Udensis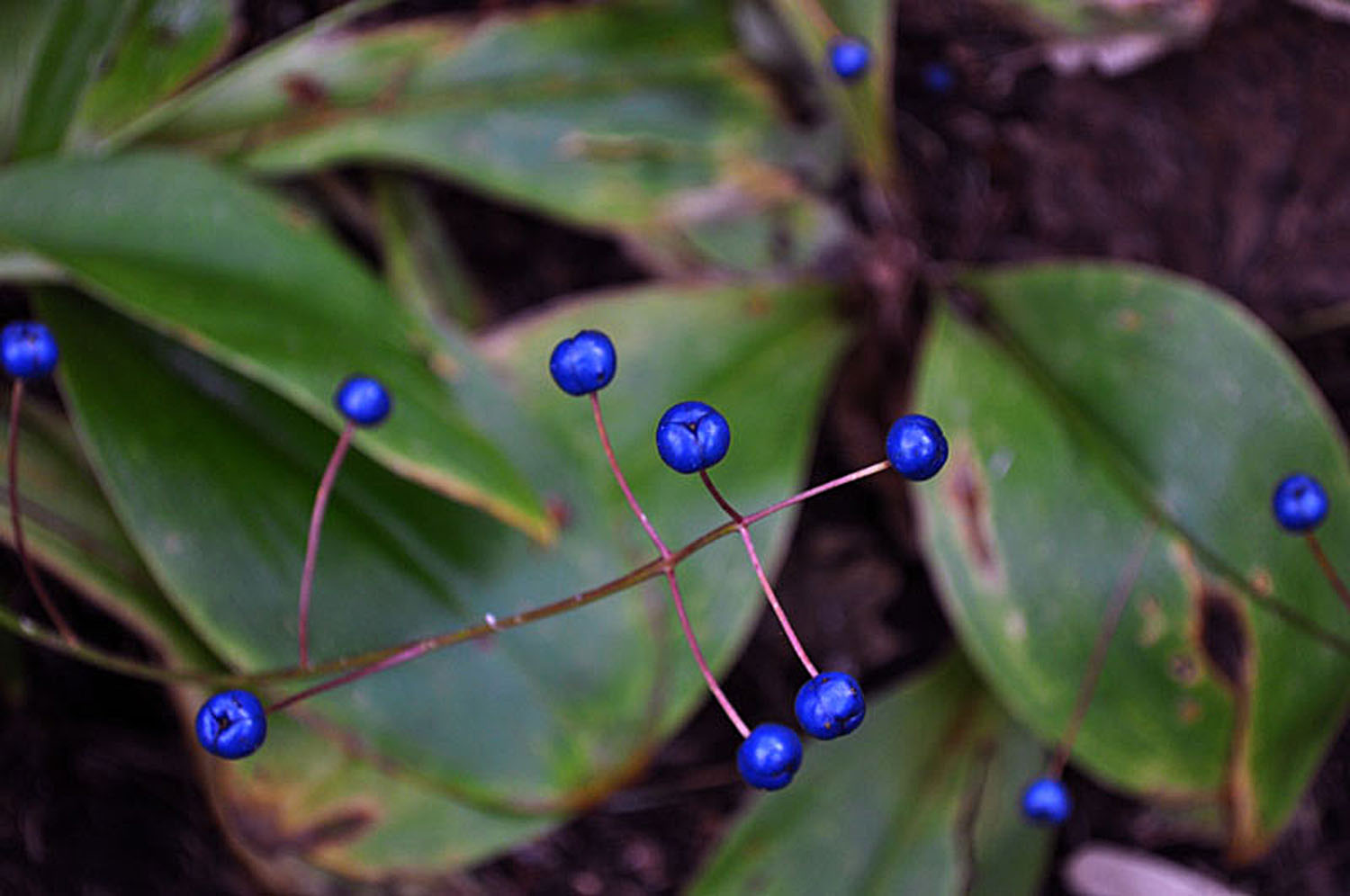 photos by Eiji Nishiya