Friday, July 5th, 2013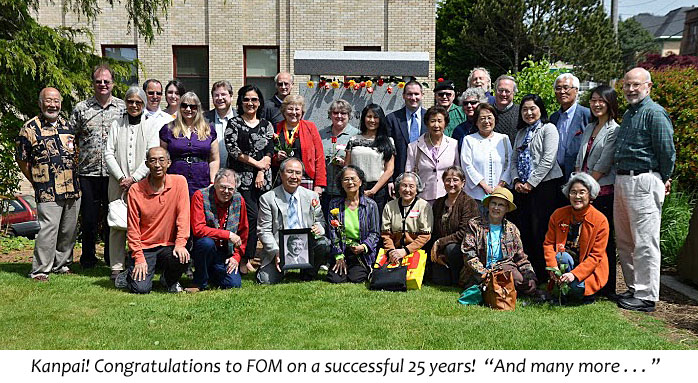 In the course of explaining exactly what and who the Friends of MacDonald are to our guests and new members, the idea and concept – if not the actual words themselves – of "Gates Ajar" pops up. This expression and these words are more than just the name of our committee's newsletter.
When asked, we usually begin by explaining that Ranald MacDonald – though not the "first" person to do so – was the first native-English speaking person to "teach" English in Japan. Following this explanation, it has often been asked just how the 14 samurai who were Ranald's pupils could have picked up their English proficiency so quickly – in a mere 7-months time. No doubt each of these men were 'special' in their own way, obviously being of high rank in Japan and quite capable, otherwise they would not have been among those chosen for the special assignment of learning English from this very peculiar and unusual foreigner. The truth is, most, if not all, of these men were already 'employed' as translators and cold have been considered linguistics experts; each had been studying English, perhaps for years, from the Dutch translators at Dejima. Their Dutch teacher/translators, however, spoke far from 'perfect' English. Using Moriyama Einosuke (perhaps the best known of Ranald's pupils) as our example, we know that when he first met with Ranald he could already read and write English with a certain amount of fluency, and history tells us that Moriyama could also "speak" English, though with such such a heavy Dutch accent so as to be frustratingly unintelligible to native English speakers. But Moriyama and the others could read and write in English; they understood basic English vocabulary and syntax – all that was needed was some rather intense work on pronunciation, and Ranald was more than up to the task.
But back to the expression "Gates Ajar". What could this rather ambiguous catchphrase mean in the context of an historical committee?
When Ranald approached Japan in July of 1848 her borders were sealed, her windows, doors and gates closed and virtually locked tight against the influences of the outside world. But by the time he left 10 months later there was a small breach in Japan's armor, and the gates had been left open just a bit … ajar.
The third issue of the FOM newsletter, dated Fall 1989, introduced its distinctive title of "Gates Ajar". There really is no mystery: the phrase comes from page 98 of MacDonald's own autobiography where he wrote: "… I came thus to play my humble part in the drama of 'Gates Ajar', of west and east, in the world of the Pacific."