Biography 〔マクドナルドの人生〕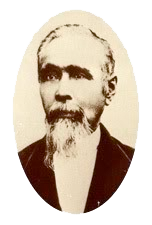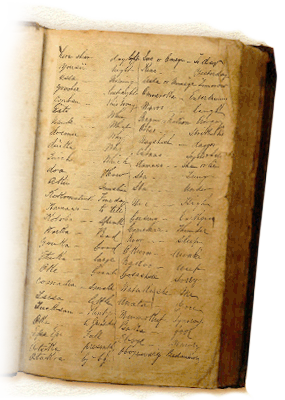 "MACDONALD, RANALD, adventurer, teacher, explorer, businessman, and author; b. 3 Feb. 1824 in Fort George (Astoria, OR.), eldest son of Archibald McDonald, an Hudson's Bay Company fur trader, and Chinook Indian princess Koale'zoa, daughter of Chief Comcomly; d. unmarried 5 [?] Aug. 1894 in Toroda, WA." ~~taken from the Dictionary of Canadian Biography on line, Volume XII [1891-1900]
"Why Japan? My principle motive was in this way: it must be confessed the mere gratification of a love of adventure – the world within a mysterious veil which then hung, as it still hangs over Japan, unaccountably attracted my roving mind and at any risk I determined to solve it." ~Ranald MacDonald, from his "Narrative"

Ranald MacDonald — A Brief Biography by Bruce Berney
Ranald MacDonald is celebrated internationally as the first English teacher in Japan. The organization known as Friends of MacDonald aims to broaden the knowledge of this fascinating man.
Hudson's Bay Co. factor (fort manager) Archibald McDonald married Koale'zoa, sometimes called Princess Raven or Princess Sunday, daughter of Chinook Indian chief Comcomly who greeted both the Lewis & Clark and the Astor expeditions. Their son Ranald was born in 1824, at Fort George, the British name for Fort Astoria. Raven died soon after Ranald's birth, and he was cared for by his aunt in the Chinook village until his father married a Canadian woman.
During his childhood, Ranald lived with his family in various trading posts of the Northwest, including Fort Vancouver, Fort Colville, and Fort Langley BC. He spent his teen years in a boarding school at Red River, now Winnipeg. As a young man, he was apprenticed to a banker in Ontario, Canada. Sitting on a stool all day didn't appeal to him. He made his way to New York and joined an American whaler bound for the Sea of Japan.
For two hundred years, Japan had been closed to foreigners. Japanese whose ships had been wrecked on foreign shores were not allowed to return, on pain of death. Ranald made up his mind to bluff his way into the country and be ready to be of service when the period of isolation ended, as surely it would.
In 1848, aged 24, MacDonald traded his wages on the whaler for a small boat and supplies. He sailed alone towards Rishiri Island on the northwest tip of Hokkaido, the northernmost main island of Japan. When nearing some Ainu fishermen, he pulled the plug, and in his sinking boat, he became a bona fide sailor in distress. As a prisoner, he was taken to Nagasaki on the south end of Japan. While awaiting deportation, the government recognized his superior education and supplied him with fourteen language scholars to receive English lessons. Some of his students became leaders in the modernization of Japan. U.S. Congressional Record reports that when Commodore Perry received one Japanese interpreter, the latter asked, "Do you know Ranald MacDonald?"
Returning to the Northwest by way of Australia and Europe, he spent most of his adult years pioneering in western Canada. He was a member of the first official exploration of Vancouver Island. Never married, in old age he lived in northeastern Washington. While visiting a niece in 1894 near Republic WA, he took sick and died in her arms, whispering: "Sayonara, my dear, sayonara".
In recent years several Japanese television documentaries have been made of his life, monuments have been erected and several textbooks for English learners carry chapters on MacDonald's adventure. These media events have reached millions of Japanese. While not a household name, his story has a unique attraction.
*****
FRIENDS OF MacDONALD — A HISTORY
by Bruce Berney
March 2010
Introduction
Like the Big Bang, first there was no Friends of MacDonald, then – instantly – there was. Two strangers met on the telephone one evening in February 1988. The Japanese man asked the American: "Is there a 'Friends of Ranald MacDonald' group?" "No." "Then let's start one." The next morning, Masakatsu "Mas" Tomita and I met at the Astoria McDonald's hamburger shop and laid the groundwork for FOM.
Mas Tomita, then 40 and president of Epson Portland Inc., a computer manufacturer, had, along with his family, come to Oregon in 1985 from Japan to build a major industrial plant in Beaverton. He was a marvel at organization, and picked talented people to help him. Mas had read Akira Yoshimura's historical fiction biography of Ranald MacDonald, Festival of the Sea (Umi no Sairei), which had first been published in serial form by a Japanese literary magazine, Bungei Shunju. By 1988 Mas Tomita was actively collecting everything he could lay his hands on about our hero, the first English teacher in Japan. He was stumped, though, because a place called "Fort George" was given as MacDonald's birthplace. Tomita couldn't find that name on his Oregon maps.
As director of Astoria Public Library from 1967 to 1997, I was inspired by MacDonald's story, too. One day in 1972, I happened to find in the library Ranald's autobiography published in 1923 by Eastern Washington Historical Society in Spokane. Glancing at the title page and leafing through the book, I related to it because I had taught English at a public high school in Toyama, Japan (1961-1963), and because I felt people in Astoria should know of their bravest native son. When I read that Ranald celebrated his birthday on February 3, I knew that he would be a lifelong companion of mine, for that is my birthday, too!
After reading the book, I realized that February 3, 1974 would be Ranald's 150th 'birthday'. My library friends association agreed to sponsor an observance in the library on that Sunday afternoon. The party included the playing of both American and Japanese national anthems, welcomes by Astoria Mayor Harry M. Steinbock and Consul General Masatada Higaki of Portland, folk dances, and a koto concert. Judge Ralph Edgerton of Spokane recounted MacDonald's amazing story to about one hundred listeners. The attractive printed program included a brief article on Ranald MacDonald taken from a Japanese encyclopedia. Later I sent copies of the program to major university libraries.
During the 1970's, export of logs through the Port of Astoria to Japan was in full swing. At least weekly I would see groups of Japanese seamen wandering our streets. I wished there were a bilingual monument at the Fort Astoria park where he was born to make them appreciate this port of call. I got busy with other things, so several years passed before I got to it.
At one point, I wrote to my friend Thomas Vaughan, the Executive Director of the Oregon Historical Society. I asked him if he felt such a monument would be appropriate at the little Fort Astoria Park. He replied, "Yes, as long as it doesn't look like a tombstone."
In the summer of 1974 our family drove to Spokane to experience the World's Fair. First we drove north to British Columbia. We visited Fort Langley, a reconstructed history park much like Fort Vancouver where Ranald lived as a boy. The rangers knew that Archibald McDonald (father and son spelled their surname differently) had once been the factor there. We then drove east to Midway, BC, where we crossed the border to find the small Indian cemetery at Curlew where Ranald's remains lie under a granite gravestone. We also visited the Lewis Stanton family where we viewed the log cabin in which Ranald died in 1894 and in Spokane I visited historians Rowland Bond and Ed Tsutakawa, and the staff at the historical museum where there are McDonald family artifacts.
I was beginning to sense that MacDonald's story was appreciated by a wide range of people and that I held a tiger by the tail. One day about 1976, I looked up from my desk to see a man who introduced himself as Torao Tomita (no relation to Mas Tomita), a Japanese professor at Rikkyo University in Tokyo. He had just finished a year as a Fulbright scholar at Yale, I believe. Someone told him to look up Bruce Berney on his way back to Japan, and get the facts about Ranald MacDonald. I showed him Fort Astoria Park and the memorial to Chinook Indian Chief Comcomly, Ranald's grandfather. I also showed Dr. Tomita that I had a stash of 1923 MacDonald autobiographies. He eagerly took one which then sold for $10.00. He subsequently translated it and his publication reached tens of thousands of readers in Japan.
In 1987 I was president-elect of Clatsop County Historical Society (CCHS). One of our social functions included an invitation to the Consul General of Japan in Portland. The Consul General dispatched a representative with whom I shared my dream of the MacDonald Birthplace Monument. I asked if he thought the Japanese business community would sponsor it. He advised me to draw plans for the monument, get a bid, and write to the Shokookai of Portland.
I knew I wanted a monument that looked Japanese in some way. To me, a torii is a symbol of welcome. The most interesting element is the top bar. I looked in the Kodansha Encyclopedia of Japan and found illustrations of several styles. I liked the Ise style best, so I drew a pentagonal bar held above the inscription stone by short representational posts. I got a quote of $5,000 from Astoria Granite Works. Owners Dick and Dennis Thompson – who had to enlarge their sandblasting box to accommodate the large slab – became MacDonald enthusiasts. The CCHS board agreed to administer the monument fund.
If Mas Tomita attended the Shokookai meeting when my letter was read, I am sure the positive decision was made swiftly. Its reply was that it would stand for a contribution of $2,500. I dreaded having to raise the other half, but it happened quite quickly. One day I looked up from my library desk to see my friend Susanna von Reibold checking out a pile of books. I knew of her interest in Japan, so I invited her into my office. When I told her about the monument project, she promptly opened her purse and wrote out a check for $2,500! In fact, several generous gifts came from friends in Japan so we had funds to use for extra costs.
There at our first meeting, Mas and I agreed we should ask the CCHS board to charter FOM as a special committee. The FOM chairman would be appointed by the CCHS president, and the FOM fund would be administered by CCHS. Mas agreed to be appointed chairman. We realized that the first project of Friends of MacDonald would be planning an elaborate monument dedication ceremony.
Birthplace Monument Dedication
Mas immediately drafted members of a steering committee which included his public relations consultant Barbara Peeples, who became the first editor of the FOM newsletter; Dr. Stephen Kohl, of the University of Oregon Asian language and Literature Department, and myself.
On Friday evening, May 20, 1988, the chartering banquet was held in the Astoria Eagles Club ballroom with over one hundred people attending. CCHS president Heather Reynolds presented the charter and stated that the goals of the Friends of MacDonald would be to find and preserve MacDonald memorabilia; to promote publication of newsletters, books and other materials about MacDonald; to hold seminars; and to encourage museum exhibitions and visits. Dr. Torao Tomita was the principal speaker.
The next day, bagpipes greeted the crowd which gathered at sunny Fort Astoria Park for the unveiling of the granite monument. Special guests from Japan included Yuji Aisaka, a high school English teacher from Kyoto, and a film crew from Hokkaido TV News headed by anchorman Doug Williams. Other special guests were a young man named Ranald MacDonald from Montana, a descendant of Archibald McDonald; and members of the Stanton family who own the farm where in 1894 Ranald MacDonald died whispering the Japanese farewell, "Sayonara."
National anthems were played by Astoria high school student Mark Berney on his trumpet. Greetings were extended by Astoria Mayor Edith Henningsgaard, State Senator Joan Dukes, Clan Donald Commissioner Marilyn Davis, Consul General of Japan in Portland Akira Watanabe and British Honorary Consul Andrew Hay. Highlights of the program included a talk by Dr. Kohl, and ten year old Kenichi Tomita read the words of the monument inscription in Japanese.
Congratulatory letters read were from author Akira Yoshimura and personages of Kanagawa Prefecture, Lahaina Restoration Foundation, Rishiri City, and Rishiri Rotary Club – which had erected a monument in 1987 in memory of MacDonald. John Cooper, CCHS executive director, finally removed the blue tarp which had covered the stone.
FOM Moved Forward
Developing a broad base of members was a high priority. A number of our programs, media releases, and personal invitations resulted in nearly three hundred charter members. Some familiar names included Gov. Victor Atiyeh, Portland Mayor J. E. Bud Clark, George Azumano and Masaru "Mas" Yatabe, Frank Bauman, Nancie Fadeley, and Oregonian editor Donald Sterling. Many more are listed in the early editions of the newsletter.
Mas Tomita had projects up his sleeve and, with input from FOM officers and others, knew how to accomplish them. A grant from Epson Portland Inc. paid for reprinting the chapter about Ranald MacDonald in Herbert Gowen's book, Five Foreigners in Japan, 1936. Informative brochures were printed and distributed. We sponsored research at the BC Archives in Victoria. Two postcard views of the birthplace monument were published. A Japan Chapter of FOM was organized with a membership of about thirty.
Highlights from GATES AJAR
The third issue of the newsletter, Fall 1989, introduced its distinctive title of Gates Ajar. It comes from page 98 of MacDonald's autobiography where he wrote: "… I came thus to play my humble part in the drama of 'Gates Ajar,' of west and east, in the world of the Pacific." Below are listed memorable activities as reported in the newsletters.
1989 – 1990
– FOM held a seminar in Portland. Principal speaker was Jean Murray Cole, Canadian author and editor and also the great-great granddaughter and biographer of Ranald's father, Archibald McDonald. Sharing the podium was David Hansen, curator at Fort Vancouver Historic Monument.
– Vice-chairman Stephen Kohl reported on his year in Japan during which he visited with Japanese FOM members in Tokyo, Nagasaki, and Rishiri.
– A four page bibliography of Ranald MacDonald materials in English was published.
1991
– A second edition of MacDonald's autobiography was published by Oregon Historical Society Press with a grant from Epson Portland Inc. It featured an introduction by Donald Sterling and an epilogue by Jean Murray Cole.
– Gift copies of MacDonald's autobiography were sent to 110 major libraries in U.S., Canada, and Japan.
1992 – 1993
– Members participated in bicentennial of Capt. Robert Gray's discovery of the Columbia River by sponsoring Pacific Rim friendship awards.
– Bruce and Mark Berney visited MacDonald places, making valuable contacts in Lahaina, Tokyo, Nagasaki, Sapporo, and Rishiri Island.
– Mas Tomita reported on his trip to Toroda to see Ranald's grave.
1994
– FOM co-sponsored with Oregon Historical Society a chartered bus trip from Portland to Spokane and Republic, WA to attend a ceremony at Ranald's grave to mark the centennial of his death. Many letters of greetings were read, such as from Washington Gov. Mike Lowry, Hokkaido Prefecture Gov. Yokomichi, and Consul General Masaki Saito. OHS head Chet Orloff gave a talk, and bagpipes played for the assembled crowd from the Ferry County Historical Society of Republic, WA. Author Frederik Schodt of San Francisco was aboard, planning a book on MacDonald. At Spokane, Ed Tsutakawa (d. 2006) gave us a tour of the Ranald MacDonald Building at Mukogawa Fort Wright Institute.
– Hosted a film crew from TV / Nagasaki which was making a documentary on Ranald's life.
– Hosted five FOM Japan members at dinners in Astoria and Vancouver, and Yuji Aisaka who visited later. They told of the unveiling of the Ranald MacDonald monument at Nagasaki.
– Mas Tomita represented FOM at the rededication of the Sea Drifters (Sankichi) Monument at Fort Vancouver.
1995
– Traditions begun: birthday luncheon in Astoria, followed by placing a floral tribute at birthplace monument.
– Statue of Ilchee, Ranald's aunt, erected by City of Vancouver, Washington.
– Mas Tomita attended US-Japan Friendship exchanges held by the Cascade Pacific Council of Boy Scouts and the Hyogo Council, Scout Association of Japan [formerly Boy Scouts of Nippon]at the Japanese Sea Drifters (Sankichi) Monument at Fort Vancouver and visits the Ilchee statue.
1996
– FOM grieved for the loss of our leader, Mas Tomita, who died in July 1996 of congenital hepatitis.
– Charter member Steve Kohl became chairman.
1997
– Jo Ann Roe's book Ranald MacDonald: Pacific Rim Adventurer was published by Washington State University Press. She was an FOM charter member who attended the monument dedication. The book is particularly good with Canadian sources.
1998
– Charter member Jim Mockford, former high school Japanese language teacher, became chairman. A maritime historian, Jim is also active in the group which preserves the tall ship Lady Washington. On June 27 he led an FOM group reenactment on the Lady Washington of Ranald's leaving his whaling ship to become a castaway. Jim also became editor of Gates Ajar.
– 150th anniversary tour of MacDonald's teaching in Japan, Sept. 10 to 23. Ken Nakano, (Seattle) guided four other FOM members (Fred Schodt, San Francisco; Atsumi Tsukimori McCauley, Spokane; Massie Tomita and May Tomba, Seattle) to Tokyo, Sapporo, Rishiri, Matsumae, Mihama, and Nagasaki.
1999
– Canadian author Peter Oliva won a prestigious literary award for his novel City of Yes (McClellan & Stewart, Toronto) which recounts MacDonald's experience.
2000
– FOM members, especially Atsumi Tsukimori McCauley, participated in the erection of an interpretive sign at Ranald MacDonald's Grave State Park, 18 miles northwest of Curlew Lake.
– Vancouver Volkssporters named a volkswalk for Ranald MacDonald.
2001
– Ferry County had a Ranald MacDonald Day. A seminar included Eiji Nishiya, curator of Rishiri museum; Jean Murray Cole, Atsumi Tsukimori, and Fred Schodt. The day continued with a picnic, parade, barbecue, and a country western dance.
2002
– Jim Mockford created an FOM display at Multnomah County Library, Portland OR, and at the public library in Battleground, Washington.
2003
– FOM Japan member Yuji Aisaka went to Australia and uncovered information about Ranald's boxing prowess.
– Jim Mockford presented a lecture about Ranald MacDonald at Joyo City, Japan, sister city of Vancouver, Washington.
– Frederik L. Schodt's book Native American in the Land of the Shogun was published by Stone Bridge Press (The dust cover features MacDonald's face as found on his monument in Nagasaki).
2004
– OHS hosted Ranald's 180th anniversary with a seminar featuring Prof. Yumiko Kawamoto, lecturer at Waseda University, and Frederik Schodt.
– Gifts of books, 100 copies of Jo Ann Roe's and 100 copies of Fred Schodt's, were sent to libraries throughout the U.S., Canada, and Pacific islands. (See Winter 2007 Gates Ajar for complete list.)
2005
– Oregon Cultural Heritage Commission selected Ranald's (OHS) autobiography for inclusion in Oregon State Library's centennial "100 best history books."
2006
– Consul General of Japan in Portland & Mrs. Akio Egawa visited Astoria for Ranald's 182nd birthday celebration.
– "Who Is Ranald MacDonald" seminar held in Honolulu. Panelists included Dr. Kawamoto, Schodt, and Honolulu historian Dwight Damon.
– Tokyo Broadcasting's "Discover the World's Mysteries" (Sekai Fushigi Hakken) filmed Ranald's story in Astoria and was seen by millions of viewers.
– Consulate General of Japan in Seattle sponsored Jim Mockford's lectures about
Ranald MacDonald at the 30th Annual Seattle Cherry Blossom and Japanese
Cultural Festival.
2007
– The Economist, with a circulation of 1.3 million, featured an article about Ranald on Dec. 19. (See Winter 2008 Gates Ajar.)
2008
– Charter member Masaru Yatabe, vice-president of the Azumano Group in Portland, was appointed to be new chairman of FOM.
– Atsumi Tsukimori published a bilingual story of MacDonald for children, Unsung Hero, featuring illustrations by Mariko King.
– Ranald MacDonald enthusiasts from Holland circumnavigated the world. Fred Dijs and Josje-Marie Vrolijk visited sites in Long Island NY, Toroda, Astoria, Vancouver, Rishiri, Nagasaki, etc.
2009
– Mas Yatabe visited Nagasaki to see MacDonald sites and meet FOM Japan leaders, including Dr. Obama.
– Fred Schodt received Japan's "Order of the Rising Sun" award.
2010
– 200 Unsung Hero books were sent to eighty elementary schools in Nagasaki.
– Mas Yatabe visited Rishiri Island.
– Mas Yatabe helped create the FOM website.
Save